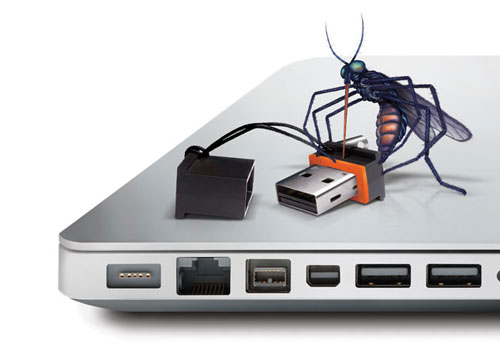 I have a bunch of flash drives lying around my office and they are all fat drives that block USB ports and need to be plugged into a port with a lot of room around it. This is a huge pain, especially if you are on a netbook or notebook with only a few ports.
LaCie has debuted a new flash drive called the MosKeyto that is tiny and looks more like one of those nano receivers for wireless mice and keyboards than a flash drive. The little drive measures 21 x 16 x 10mm and weighs 10g. You can plug the tiny drive into the USB port and just leave it if you want.
The drive is offered in 4GB and 8GB capacities and is available right now. This might be perfect for a netbook user needing more storage for content. The 4GB version is $17.99 and the 8GB version is $27.99.
flash drive, LaCie, USB