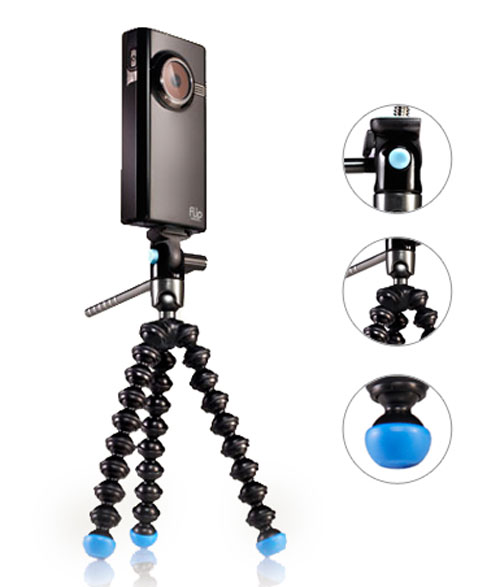 Joby has had its line of articulating gadgets on the market for a long time now. These tripods have flexible legs that you can bend to hold onto things like bicycle bars and strollers. The head of the Gorillapods support various devices with versions for smartphones, big cameras, and even flashlights.
Joby has unveiled its latest Gorillapod called the Gorillapod Video. The Video is designed to hold light cameras and camcorders like the Flip HD. The Gorillapod Video has a metal arm on the back for panning and has 360-degree pan and 135-degree tilt. The aluminum head is omnidirectional and the legs have magnetic feet.
The fitting that connects the camera or camcorder to the tripod is quick release and the tip is a ¼-20 universal screw that should fit most any camera. The thing will hold cameras up to 11.5 ounces. You can order it now for $29.95.
Camcera, camcorder, joby, tripod