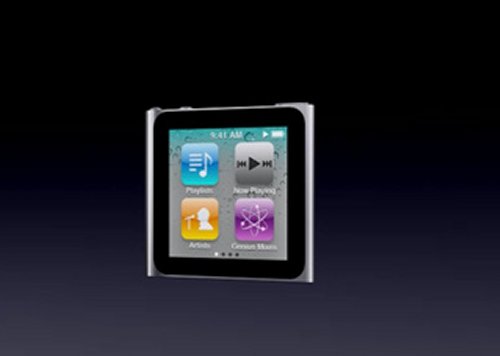 Apple just revealed the 6th generation iPod nano, with a radical new redesign. The clickwheel is gone, replaced with a touchscreen interface and a shuffle-like square form factor. It's 46 percent smaller and 42 percent lighter. Like I said, radical.
There are volume buttons on the side and a clip on the back as well as that multitouch touchscreen. You can expect 24 hours of audio playback. Seven color options will be available, including a Product RED option, with prices set at $149 for 8GB or $179 for 16GB.

Pre-orders start today.
16GB, 8GB, Apple, iPod Nano