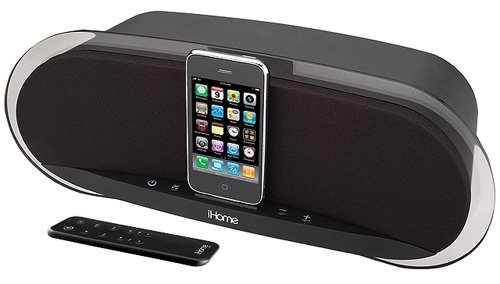 iHome has announced its latest speaker dock for Apple's iPod and iPhone with the iP3. It succeeds it's predecessor, the iP1 and uses Bongiovi Acoustics' Digital Power Station automatic sound adjustment technology and also has a component video output for playing back videos on a connected TV.
The dock holds a 50W class D amp that drives two 3.5-inch speakers. There's also an adjustable bass and treble controls. Composite (RCA) video is also included as well as a 3.5mm audio input to connect other audio sources to the iP3′s speakers.

It's available now for $200.
Dock, iHome, iP3 iPod, iPhone, speaker