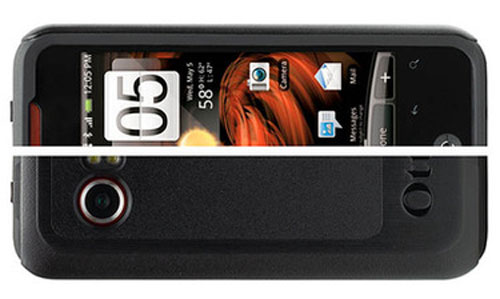 When it comes to protecting your smartphone some of the most protective cases carry the OtterBox name. The company makes all sorts of cases from simple sleeves to cases that protect from water, drops, and just about anything else that might happen to your device.
OtterBox has announced new cases that are available for the HTC Evo and the HTC Droid Incredible. The two cases are specifically designed for a snug fit and to protect the HTC devices. The cases each offer three layers of protection in a sleek package that adds minimal bulk to the smartphones.
Neither of the cases is waterproof, but they will protect from drops and dings on the smartphones. The cases ship with an adhesive screen protector and have plugs that block dust from getting into the ports on the phones. The Evo case is $34.95 and I would assume the Droid Incredible case to be the same price. The Droid case is out of stock right now though.
Cases, HTC, Otterbox