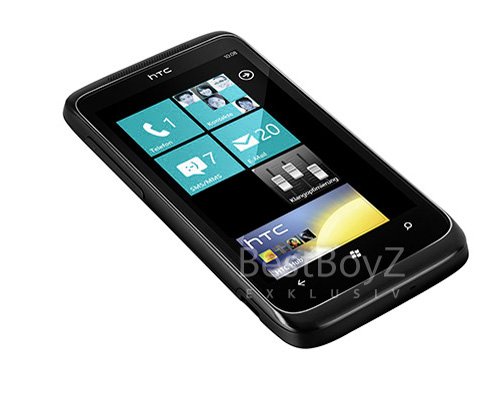 Looks like we now have the first clear press shots of the HTC Mondrian smartphone, thanks to German site BestBoyz. The Windows Phone 7-powered device had previously only been seen in a Microsoft TV ad before now. The source of the images claims that the Mondrian will be available at a major German provider. Who knows which one.
Some early specs of the Mondrian, which also went by some other alias' like Schubert and possibly HD7, include a 4.3-inch, 800×480 touchscreen, a 1GHz Snapdragon CPU, a five-megapixel camera with 720p video recording capability and 8GB of built-in storage.

It may hit the US November 8 and Europe in October.
HTC, images, Mondrian, press shots, Windows Phone 7