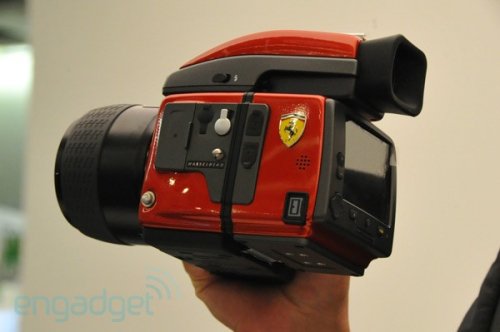 What happens when two rich and famous brands get together? Well, you get a whole new beast. In this case, the Hasselblad H4D-31 camera sports Ferrari's famous prancing horse logo over the familiar shade of red.
It retails for just under €10,000, so only serious douchebags need apply. This limited run of Ferrari-branded H4D medium format cameras will stop at just 499 units.

That's a lot of money to pay for two names in one package.
camera, Ferrari, H4D-31, Hasselblad