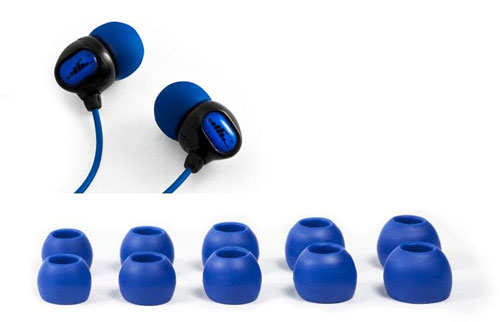 It's too hot 90% of the year in Texas for a lot of outdoor play so we tend to stay near water. Many folks swim to keep in shape and want some music to listen too at the same time. H2O Audio has a line of gear that lets the swimmer listen to music while in the water and will survive folks that sweat profusely as well.
The new headphones from the company are called the Surge 2G and they are waterproof to 12-feet deep. The headphones can also be washed and will survive sweating. Either of those will kill your typical set of headphones. The Surge 2G headphones ship with five sets of elastomer earphones with XS-XL sizes for a custom fit. The elastomer tips in various sizes are to provide a custom fit, block outside noise, and should help keep water out of your ears.
The headphones have 8mm neodymium drivers that are waterproof. Each set of headphones are tested to ensure that they will survive water before they are shipped. You can buy your own set of the Surge 2G headphones now for $49.99.
H2O Audio, Headphones