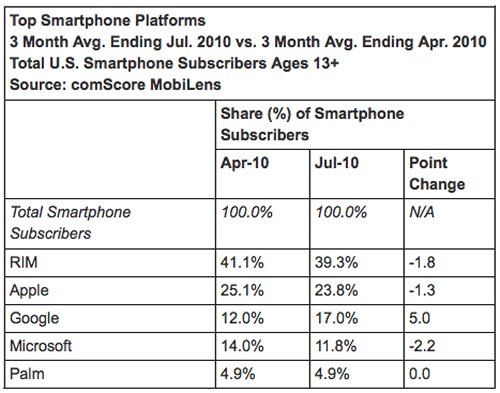 With all of the Android phones assaulting the market, it's no big surprise to see Android pass Windows Mobile in ComScore's latest US smartphone report. In July Google was nipping at Microsoft's heels and now according to the latest data, Android is rising while the competition is falling.
The research firm's MobiLens report found that Google's market share in the US smartphone sector jumped five percent in the three month average ending April 2010. RIM dropped 1.8 percent, Apple 1.3 percent, Microsoft 2.2 percent and Palm had just 4.9 percent of the sales.

That recent flurry of higher-end Android phones has really paid off.
Android, Google, market share, Microsoft, smartphone