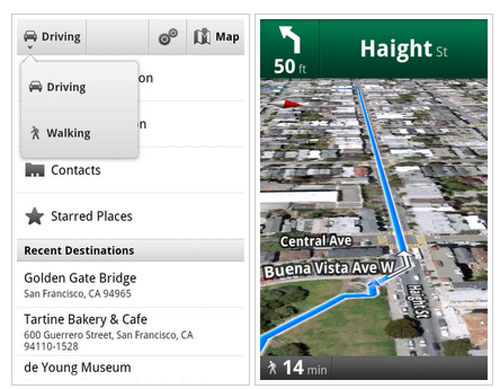 I know in some big cities like San Francisco and New York City, walking is one of the most common ways for people to get around. The trick for people who aren't familiar with the city and need to walk somewhere is figuring out which way to go to get around.
Google has unveiled a new beta application for Android phones using Google Maps for mobile 4.5 called Walking Navigation beta. The new application works like the GPS driving directions only it takes into account pedestrian walkways to route people on foot.
That means that if you are walking near a park and your destination is on the other side of the park Walking Navigation will route you through the park rather than around. That is of course assuming that Google knows that the sidewalks are there. You can try the beta offering right now.
Android, Google, GPS