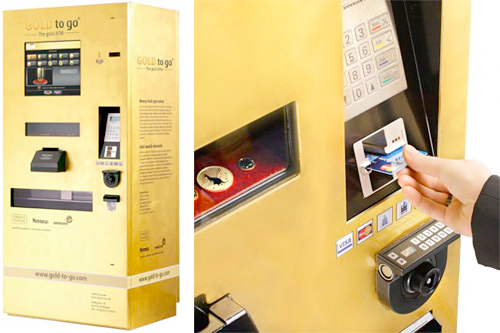 It's about time. I can't tell you how many times I have wished that I could grab a bar of gold from an ATM machine. But now Florida and Las Vegas residents will be able to do just that, as they are getting hundreds of these ATMs installed next year.
They will spit out smaller bars, not Fort Know sized bars. We're talking 1 and 5 gram sizes; 10 gram and 28 gram (1 ounce) bars, and international coins from countries like South Africa, Australia and Canada, with the gold price being checked six times an hour.

[Gizmodo]
TAGS:
ATM, gold, money, U.S.