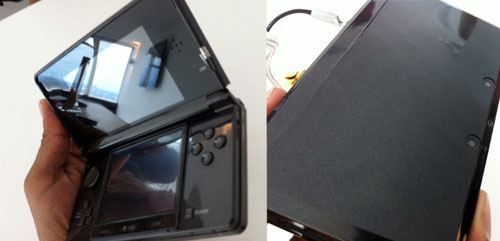 A German newspaper has published a rumor that it dug up claiming that the Nintendo 3DS will launch in Japan on November 11. The 3DS is the latest portable gaming console from Nintendo and will support 3D gaming with no glasses required.
The German paper, Blid, also claims that the 3DS will hit Europe in the spring of 2011. The story offered no insights into a launch date for the US. The publication also listed several video games that it claims are launch titles for the portable console.
The launch titles are Mario Kart 3D, The Legend of Zelda: Ocarina of Time 3D, and Professor Layton and the Mask of Miracle. The price for the 3DS in Europe is rumored to be €200. Kotaku is taking the claims with a grain of salt as the German paper is known for printing some false rumors apparently.
3DS, gaming, Nintendo