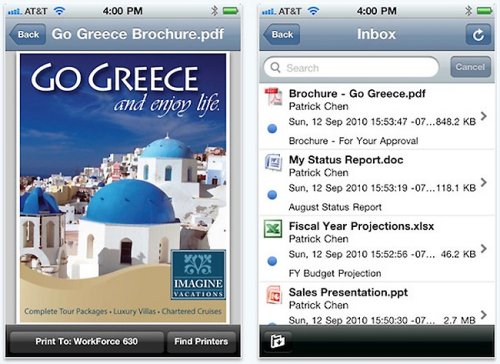 PrintJinni for Epson printers is a new iOS app developed by Thinxtream Technologies. It allows iPhones and iPod touch users to print documents from an e-mail account to any Epson all-in-one device with Wi-Fi. The application supports Gmail, Microsoft Exchange, MobileMe, AOL, and other IMAP-based e-mail services.
You can print jpeg images, PDF's Microsoft Word, Excel, and PowerPoint documents. The app is currently available for an introductory price of $7 but that will increase to $10 for a one year subscription.

After a year the subscription will not automatically renew and if you feel like not renewing, you will still be able to print both PDF and jpeg images using the app.
app, Epson, iPhone, printing, PrintJinni