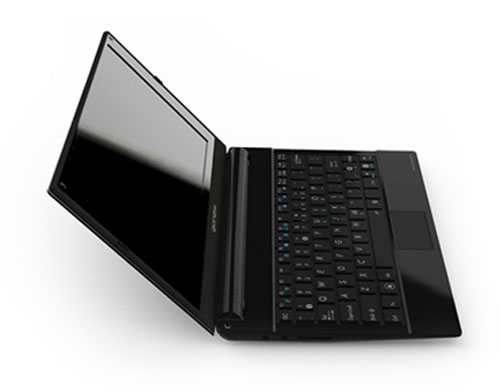 I will say right up front that I never really saw the point of smartbooks. They are the same basic size as a netbook, though they are a pound or so lighter. The big downside in my mind has always been the performance of a smartbook.
Inside the smartbooks netbook looking shell hides hardware with more in common with a smartphone. If you like the smartbook promise a new machine from Genesi has landed called the Efika MX Smartbook. The machine can be purchased now for $349.
For that price you get a 10.1-inch LED backlit 2014 x 600 screen, Freescale i.MX515 ARM Cortex-A8 CPU, 3D graphics processor and a multiple format HD video decoder. Storage is to 16GB of NAND flash and the rig has an internal microSD card slot and an external SD card slot. Other features include WiFi, Bluetooth, and more.
Netbook, smartbook