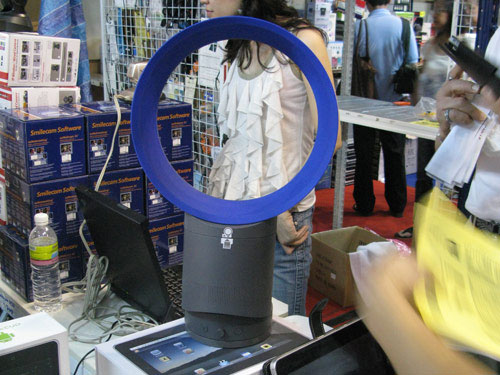 The first time I laid eyes on that crazy looking Dyson Air Multiplier fan, I thought it looked pretty darn cool. I could certainly see that thing sitting on my desk keeping me cool during the hot Texas summer. I can't see paying the $299 price for it though.
A company from Asia called Abiko has created its own knock-off of that Dyson fan and it looks so much like the Dyson version that the company even strapped the thing with a similar price. The Abiko knock-off will sell for $223 at MSRP.
Reports are that the knock-off version can be found at wholesale for only about $50 per unit though. That is a much more reasonable price tag and might actually be appealing once I can get the things in my local Walmart.
design, Dyson, fan