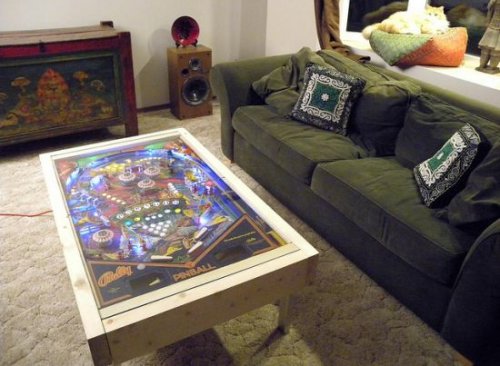 Coffee tables don't have to be boring. This one will provide much more fun than just a place to put your books and coffee mugs on it. A fellow named zieak created this amazing table, after picking up a pinball machine from the dump.
He basically transferred the playing surface of the old pinball machine (with some LEDs) into a coffee table. And now I want to do the same.

You have to make sure that the coin slots are working though, so your friends have to pay to play.
coffee table, DIY, Pinball Machine