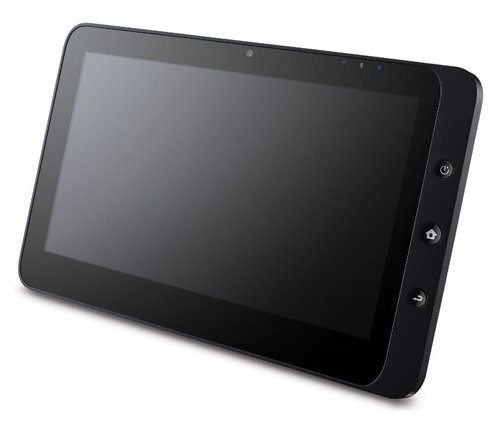 ViewSonic at IFA gave away many of the details surrounding its dual-booting ViewPad tablet. Now dubbed the ViewPad 100, the 10-inch tablet runs on a 1.66GHz Atom and uses either Windows 7 or the now old Android 1.6; either side supports multi-touch. It uses just a 16GB solid-state drive, but an SDHC card slot provides most of the bulk storage.
Many of the other specs are similar to those of a current netbook. It outputs at a native 1024×600 display and holds 1GB of DDR3 memory. There's Bluetooth, GPS and Wi-Fi, with two USB ports, a 1.3-megapixel webcam and a VGA video output.

The ViewPad comes to the UK for £549 ($848) and will ship there as well as Europe in October. A US launch wasn't detailed, although most ViewSonic devices do come our way eventually.
Android, dual-boot, tablet, Viewsonic, Windows