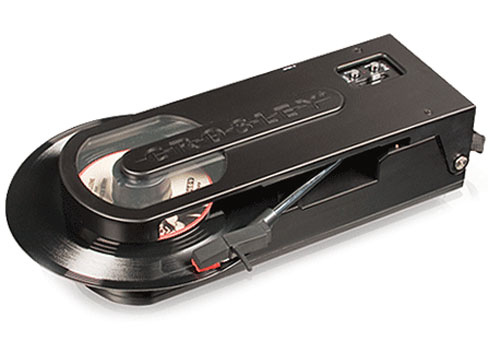 I remember the old vinyl records that my parents had around the house as a kid. I had a few records when I was young too. I once left my copy of Funky Town in the sun only to find it melted and warped later. If you have a bunch of old records you want to listen to on the go or make into digital tracks Crosley has a new turntable for you.
The turntable is called the CR6002A and is a small and portable device that leaves the edges of the record uncovered. The device supports both 33 1/3 and 45-RPM records and has an integrated FM transmitter.
The player has a pair of stereo speakers and has a USB port for plugging into a computer. Software for Mac or PCs ships with the turntable to rip vinyl tracks to digital versions. The player will ship soon for $149.95 with several colors offered.
CROSLEY, turntable