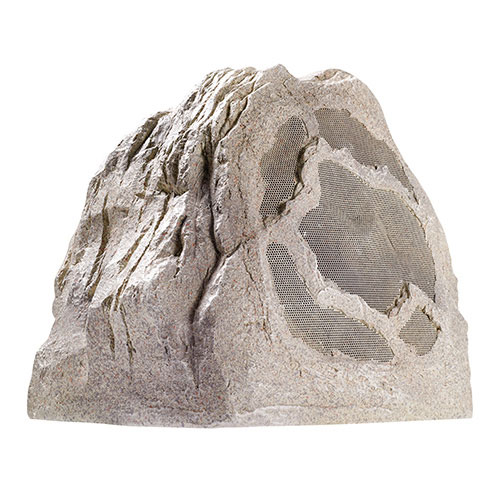 Creative has been around for a long time and I first knew them as the company that made sound cards for gaming PCs and other computers. Today Creative has all sorts of gear from MP3 players to speakers and still makes those sound cards too.
Creative has announced a new speaker for outdoor use called the Sound Blaster Wireless Rock. The speaker is one of those outside jobs that looks like a granite stone sitting there. It gets power from a lithium ion battery pack that is removable for charging.
That battery pack is good for six hours of music per charge. The speaker has a 6.5″ woofer and a stationary tweeter. It measures in at 12″ x 11.2″ x 13.8″ and promises a 100-foot wireless range all for $199.99. That price apparently lacks the needed wireless transmitter though, so figure on another $40 or so for that if you don't have one already.
Creative, Speakers