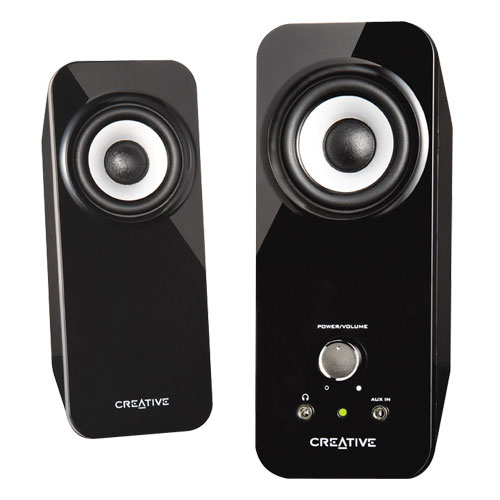 Creative has been unveiling several new wireless speakers systems over the last week or so. The latest offering from Creative will land this month in Singapore and should make its way stateside eventually. The speaker system is called the Creative T12 Wireless Speaker System.
The new speaker system is a 2.0 system and is compatible with all Bluetooth devices including the iPad, iPod touch, and iPhone. The system can also pair to other iPods with an optional transmitter or to notebooks with another optional transmitter.
The T12 Wireless has BassFlex technology to improve bass without needing a subwoofer. It also uses the apt-X codec for superior Bluetooth streaming. All controls are on one of the satellite speakers. The T12 Wireless system will sell for S$129 when it lands in stores.
Creative, Speakers