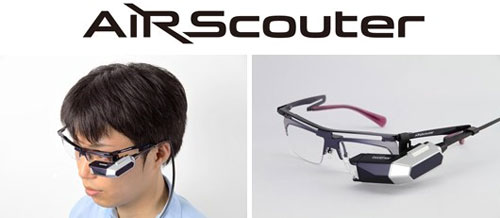 Video glasses are one of the things I just never saw a use for. Not only do you look like a goon when you wear them, but you can't see what it going on around you either. That is not such a good thing if you need to be able to see what is going on around you at work or in other situations.
Brother has unveiled a new set of video glasses using tech from its printers that beams images directly on the retina of your eye. The small projector is attached to the side of the clear glasses and you can see what is going on around you with both eyes.
The projected image on the eye looks like viewing a 16-inch screen from 3-feet away according to Brother. The AirScout will be marketed in Japan for industrial uses. The glasses could be used to overlay schematics on machinery for instance.
Brother, Video Glasses