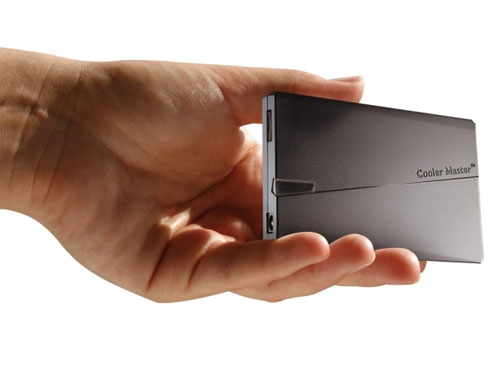 Notebook users know that the power adapter for their machines often seems as big and heavy as the notebook itself. It can be a real challenge to fit that adapter into your notebook bag or suitcase when going on the road because of the bulk. Cooler Master has unveiled a new universal 95W adapter for small notebooks that is very thin and small.
The adapter is called the USNA 95 and it has 95W of power with 150W peak. The small adapter measures 2.4″ x 0.7″ x 4.1″ and is billed as the world's smallest 95W power adapter. The device ships with nine tips that work with the majority of notebooks on the market.
The adapter will work with most Dell, Acer, HP, and Asus notebooks among others. The power adapter also has a USB port for charging gadgets like the iPhone while the notebook or netbook charges. An LED indicator on the device shows when the attached devices are getting power. Pricing is unknown.
Cooler Master, Notebook