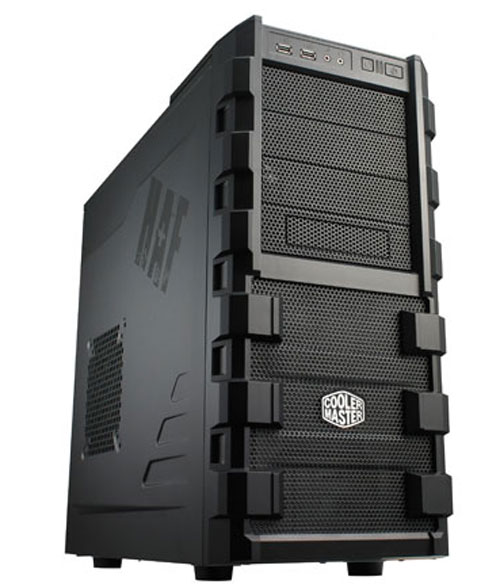 Computer cases can be dirt-cheap and fall apart easily or they can cost more than some pre-built computers do to purchase. The difference is how they look on the outside and how they perform on the inside. Cooler Master has some of those crazy expensive cases and it has some cheap offerings like the new HAF 912.
The HAF 912 will ship on September 14 for $59.99 making it one of the cheaper cases Cooler Master offers. For that much money you get a mid-tower case measuring 9.1″ x 18.9″ x 19.5″ and mode from SECC and plastic.
The chassis supports a dual 120mm radiator or up to four 120mm cooling fans. 200mm fans can be substituted for a few of those 120mm units. The case supports high-end video cards with long lengths and has seven expansion slots along with a cut out behind the CPU for mounting and removing CPU coolers.
case, Cooler Master, pc