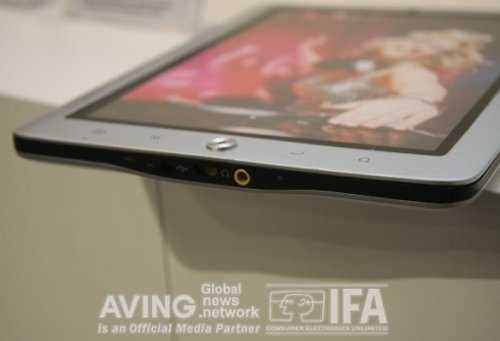 Coby's latest MID is their 810 model and it has been spotted at IFA 2010. The Coby MID810 will feature an 8-inch TFT display with resistive touchscreen capability and buttons built straight into the bezel right below the screen just like you would expect.
Some other specifications include a built-in FM radio and a 1.3-megapixel camera. Nothing on a release date yet, but rumor is that their range of tablets will hit the market sometime in Q2 next year for about $179.

Of course Coby often unveils stuff at shows that never hit the public, so we will see.
8 inch, Android, coby, MID