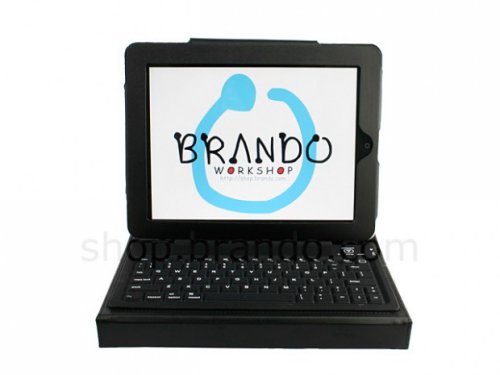 If you're looking for an iPad case that also has a built-in keyboard, this one will do the trick. Check out this new case from Brando. It makes your iPad look like a notebook.
The keyboard runs through Bluetooth and has a built-in lithium battery that's good for about a week and stands-by for a full 100 days. The keyboard can even be removed and used up to 10 meters away. It's made of high-quality leather and claims to be waterproof as well.

You can preorder now for $69.99 at Brando's website. It ships in October.
brando, case, iPad, keyboard, Notebook