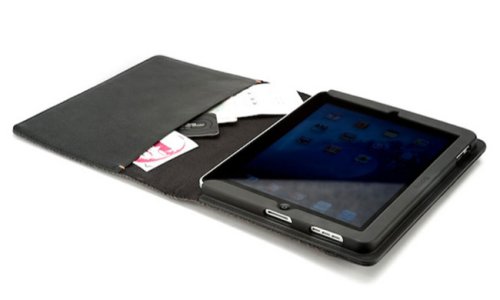 We've seen our share of iPad cases, and now Booq Boa has launched a new Boa folio iPad case to their range of cases. This new iPad case allows you to use your iPad in three positions: flat on a desk or your lap, slightly elevated, or near vertical for watching movies.
Your ipad is securely held in place with a rubberized frame, and the outside of the sleeve is sewn from genuine Nappa leather and something called Twylon. There's also a pocket on the outside for your iPhone and a flat paper sleeve on the inside.

It will run you $90.
Apple, Booq Boa, iPad case