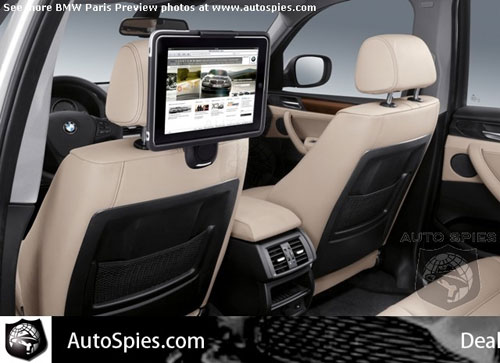 When it comes to rear seat entertainment there are a lot of vehicles on the road that have TVs and movie players for kids and adults to watch on longer trips. Watching DVDs can be a bit boring after a while though and in most cars, you are out of luck.
BMW has unveiled at the Paris Motor Show new factory iPad docks for the rear seat passengers. The dock is very nice looking and integrated well into the design of the car. Some aftermarket docks just don't look good.
The dock will let the rear seat riders watch video, play games, and surf the web on the iPad while on the road. That is a really cool option to have and goes along with the factory iPhone mount the company already offers.
Apple, BMW, Dock, iPad