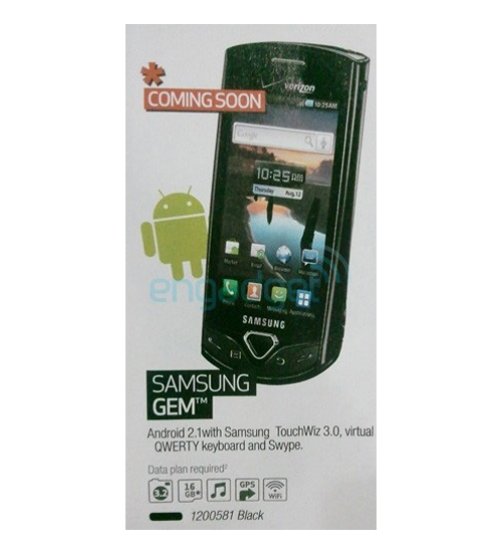 Looks like Samsung is readying a new Android handset, the Gem, which also recently appeared in a leaked roadmap for Verizon. The entry-level handset has been listed in a buyer's guide from Best Buy. The Gem is most likely a cheaper alternative to the Galaxy S-series Fascinate, which is due sometime in the next week or two at Verizon.
The buyer's guide points to Android 2.1 along with TouchWiz 3.0 and Swipe for the virtual keyboard. The handset also has a 3.2-megapixel camera, GPS, Wi-Fi, and a microSD slot.

Nothing on price yet though.
Android, Best Buy, Gem, guide, handset, Samsung