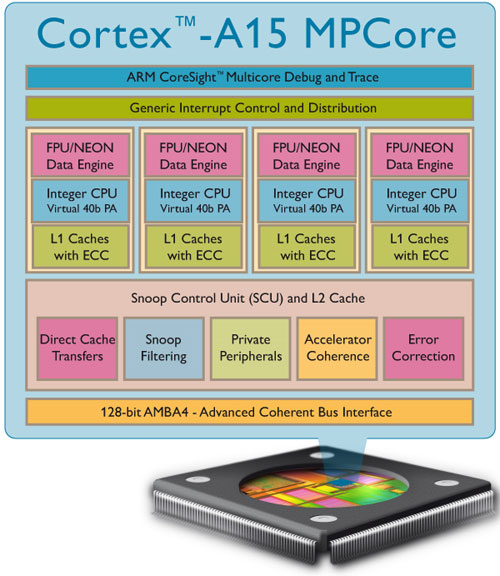 ARM has been making processors for smartphones and all manner of other gadgets and hardware for a long time. ARM has now announced its next processor that will find its way into smartphones, home entertainment devices, and wireless infrastructure devices called the Cortex-A15.
The new Cortex-A15 has as much as five times the performance of today's high-end smartphone processors and ten times the performance of processors used in infrastructure platforms with low power consumption. The A15 is highly scalable for different uses.
In smartphones, the processor will be single or dual-core at 1GHz to 1.5GHz. Digital home entertainment devices like TVs will be able to get the processor in up to quad-core at 2GHz. ARM will also offer the A14 in octo-core and larger configurations for wireless infrastructure use.
arm, Cortex, Processor