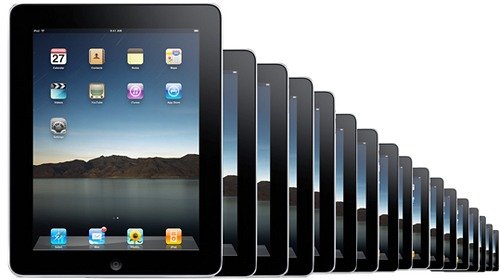 Looks like Apple will dominate the tablet market for at least the next year, according to Canaccord Genuity analyst T. Michael Walkley. He estimates that Apple will ship 13.4 million iPads in 2010 and 25.5 million in 2011. The closest to Apple is Samsung's Galaxy Tab, which will reach 1.5 million by the end of the year and move another six million in 2011.
The combined Android platform fares a bit better, with Dell and Motorola contributing two million and three million tablets of their own next year, but Apple will still have most of the sales. This is due its headstart and its positive UI experience.

iPad shortages are still expected to run through at least the end of this year, but if Apple can improve its scale, iPad numbers could go higher.
Android, Apple, iPad, sales, ship