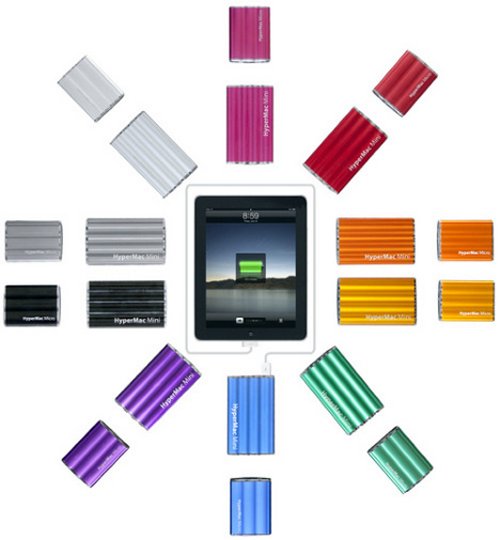 The HyperMac batteries from Sanho Corporation are a popular external batterie choice for several Apple devices. Problem is, Apple doesn't really like them. Apple has sued the company over six patents related to MagSafe and the iPod.
The company claims to use original Apple MagSafe connectors to ensure compatibility, and obviously that connector is a proprietary connector. Instead of mimicking Apple's patented MagSafe connectors, Sanho's products actually rely on recycled official MagSafe products made by Apple.

The suit also claims that the company also manufactures, distributes and sells products that infringe on patents related to Apple's 30-pin connectors for the iPod, iPhone and iPad.
accessory, Apple, HyperMac, iPod cables, MagSafe