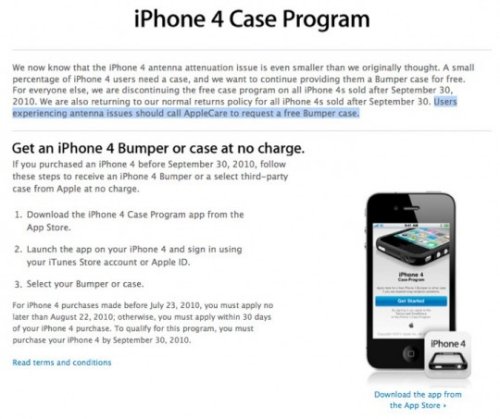 Remember when "antennagate" turned into a big deal and Steve Jobs went out on stage and offered everyone a free case, as well as extending the normal 14-day return policy to 30-days? Good times. But, now it's September 12th today, and the program is closing in 18 days.
While Apple is ending the overall program, which meant that owners of the iPhone 4 could get a free case, it also meant that Apple's return policy was "upgraded" from 14-days to 30, and the traditional restocking fee of 10% was waived. But, those two features are going back to their old ways.

So if you purchase an iPhone 4 after September 30th, you only get 14 days to try out your new device, and if you do choose to return it, you'll have to fork over that 10% restocking fee.
Apple, case, free, iPhone 4, program