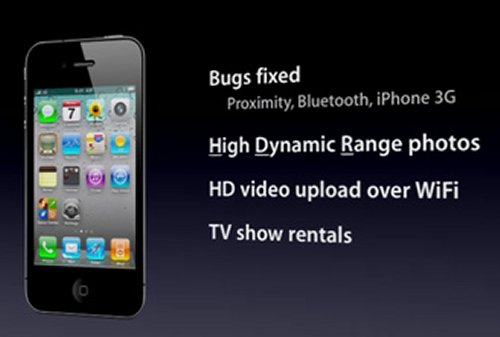 Apple has announced iOS 4.1, which has several important bug fixes and some other interesting additions. There are fixes for the proximinity sensor issue, Bluetooth, and also improvements to iPhone 3G performance.
Some of the new features include High Dynamic Range photos, HD video uploads over WiFi, TV show rentals and a Game Center. High Dynamic Range photos will take a pic that actually takes three separate photos, one with highlights, shadows, and midranges. It combines them together to make HDR photos, which have more detail and depth.

Game Center is all about multiplayer games, which allow you to challenge your friends. If you don't have any friends Apple will match you with someone.
Apple, gamecenter, hdr, iOS 4.1