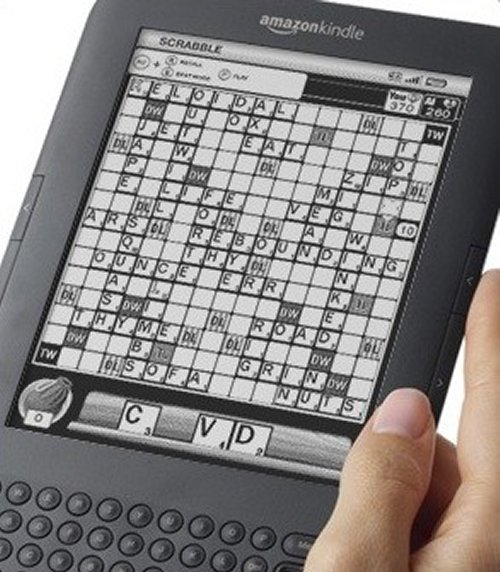 The Amazon Kindle has just received its very first premium app. Electronic Arts' Scrabble. You can get it right now for just $4.99. It works on both the second and third generation Kindle, and both Kindle DX models.
It must be selling pretty good already too, because it's currently ranking at number four on the Kindle bestseller list, right behind two Stieg Larsson novels and the latest Oprah book club pick. That's pretty good company.

Maybe we will see more games soon.
Amazon, app, kindle, Scrabble