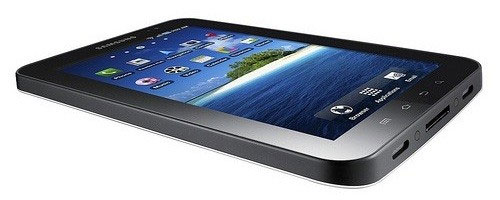 If you are one of the hoards of folks that have been waiting for more info on the Galaxy Tab some news has surfaced today. We already know that here in the US the thing will sell in the $200 to $400 range depending on subsidies from carriers.
That subsidized price will obviously mean there will be a contract for a couple years tying you to the carrier and its data plan. Over in Europe the subsidized price for the Tab via O2 is said to be 99 euro with a data plan contract for a bit less than 28 euro per month. If you want the thing sans contract in Europe, Amazon Germany has priced the thing.
The price is enough to pucker your sphincter though. Amazon Germany is commands 799 euro for the Tab. That is a lot of green (or whatever color a euro is). It turns out to be a little cheaper to just buy the thing from O2 and pay the data contract price at 750 euro over the two-year contract term. The final price of the Tab closer to launch is expected to drop to the 650 euro range though, which is still expensive.
Samsung, Tab, tablet