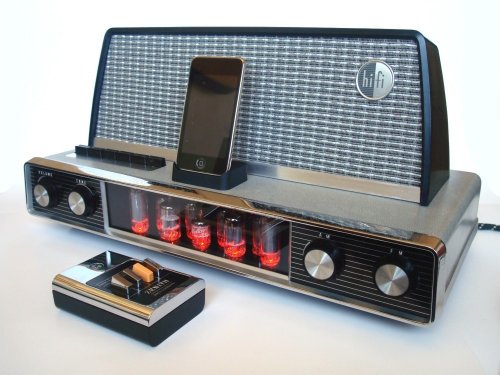 Is this not the best looking iPod dock that you have ever seen? Sure, we've seen our share of iPod docks, but this one is a real beauty. It's a 1958 Arvin Radio that has been converted into an iPod dock. So here you get the best of old and new.
The details on the dock are scarce, but we do know that it will cost you $750. At that price, some specs would be nice, but you are buying this more for the style anyway. This one of a kind iPod dock displays either a 1st generation iPhone or iPod touch being docked, so I guess no matter how you look at it, it's a relic.

We hope it works with a few newer generation iPods too.
1958, Arvin, iPod dock, one of a kind, Radio, retro, vintage