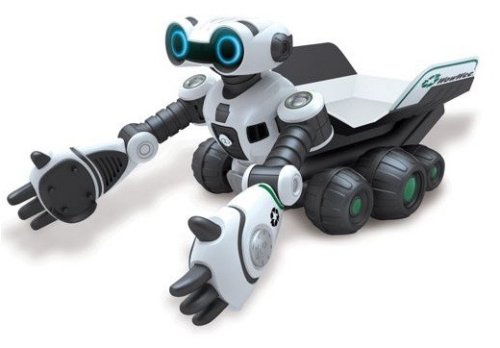 WowWee's robots are always awesome as fun companions, but they aren't very useful for much else. Up until now that is. The company's new Roboscooper will actually pick stuff up off your floor. Which means that this little guy will clean everything your Roomba can't.
He takes six AAA batteries, so he can potentially do alot of cleaning. The catch is that it will only pick up small, one ounce objects, and its storage capacity is not very big. You can operate this guy in autonomous or remote-controlled mode. There's also a "whack" mode, which makes this little bot swat objects out of his way.

You can pre-order it now for $70. He ships at the end of the month.
Roboscooper, robot, toy, WowWee