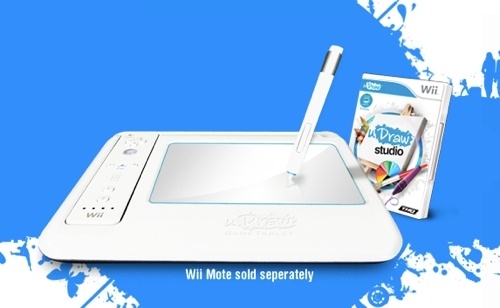 That's right, everyone is so tablet crazy that even the Wii is getting a tablet. And it's not even from Nintendo, but game publisher THQ. THQ will be launching the $70 uDraw Game Tablet aimed at 6-to-12-year-olds. It measures 9 inches wide and 7 inches wide, making it about the same size as a Nintendo Wii.
The tablet comes with uDraw software. Pictionary and Dood's Big Adventure are sold separately, each priced at $29.99. To use the tablet, players connect the uDraw Game Tablet to a Wii controller. Then a stylus lets gamers draw pictures and play games.

Maybe that's Nintendo's plan. Start focusing on the small kids, educate them a little and get them while they are young.
game, Kids, Peripheral, tablet, THQ, Wii