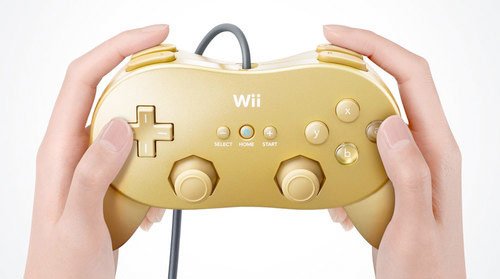 Even when we play the new consoles, we all love old school controllers right? And when it comes to playing GoldenEye 007 this is the way it was meant to be played. If you don't want to use a wiimote, check out this gold Classic Controller Pro. The limited edition controller is your standard Wii Classic, just the same color as 007′s Golden Gun.
It will ship later this year inside of a "Classic Edition" game/accessory bundle for $69.99. We aren't sure if it will be available as a standalone peripheral, but since you are buying the game anyway, who cares? You only live twice.

That should make Bond fans happy.
Classic Controller Pro, gold, GoldenEye 007, Wii