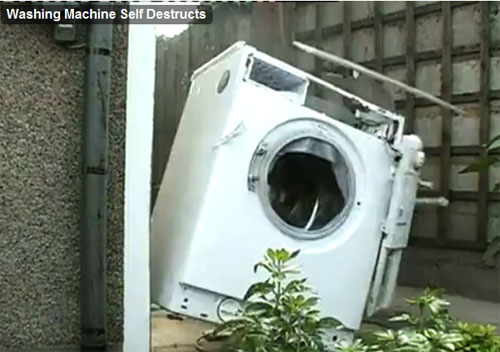 I bet that there are lots of people out there who see something and think man I wonder what would happened if I did this or that. Most of us never really do whatever it is that we are curious about, but there are a few folks who try out their wonders.
A guy has finally answered that question burning in my mind of what would happen if you tossed a brick in the washing machine after you hooked it up to what appears to be a more powerful engine. As the video starts the machine is already smoking and thrashing about with one brick in it.
The dude then picks up another brick, tosses it in, and runs like a little girl. The washing machine starts to thrash like an epileptic at a disco and the carnage is awesome. Check the video out below.
Humor, video