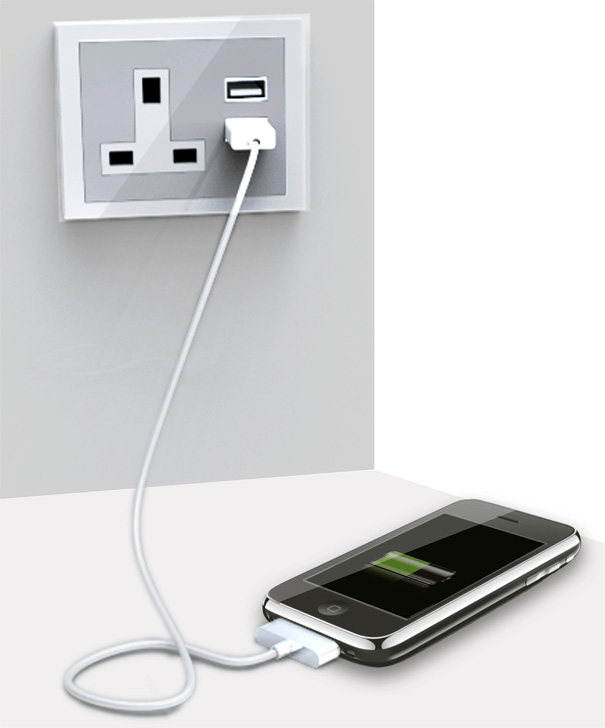 Sometimes I see design concepts that are so simple I wonder why they aren't on the market already. This concept wall outlet with a couple USB ports built-in is one of those things.
Just about all the gadgets around my house can charge from USB. Things like the iPhone, iPad, digital cameras, and all manner of other devices get juice from the ubiquitous USB port. The problem is that USB ports on our computers get filled fast just as AC outlets in many homes do.
This concept outlet is not designed with a US spec plug, but it has a couple USB ports built-in for your gadgets. I could see this in my office with the correct plug to keep me from having to run surge strips plugged into surge strips to get enough outlets for my gear.
Design concept, outlet, USB