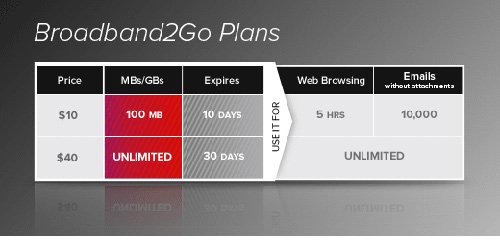 This weekend Virgin Mobile confirmed a major revamp of its Broadband2Go data plans that could see a return to real unlimited data. Instead of the four plans offered today, it would simplify everything to just a $40 unlimited monthly plan and a $10, 100MB 10-day plan.
A leaked memo suggests that the changes will go live on August 24. Both MiFi routers and modems should work with the cap-free access. This sure would heat up the competition among carriers for mobile data. Clear and Virgin's US parent Sprint offer unlimited Internet, but only for their WiMAX services.

Good news. We will be keeping an eye on this.
$40, data plan, unlimited, virgin mobile