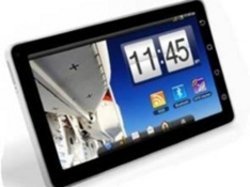 So do you get a tablet with windows or with Android? Decisions decisions. Well, the upcoming ViewSonic tablet will make your choice easier as the 10-inch tablet device features an Intel-based chipset that will allow users to dual-boot Windows and Android.
The company is also reportedly working on a 7-inch Android tablet that with 3G, Wi-Fi, an accelerometer, a USB port, Bluetooth, and A-GPS. The market is already being flooded with tablet devices, but these may just stand out.

When we hear more, so will you.
Android, dual-boot, tablet, Viewsonic, Windows