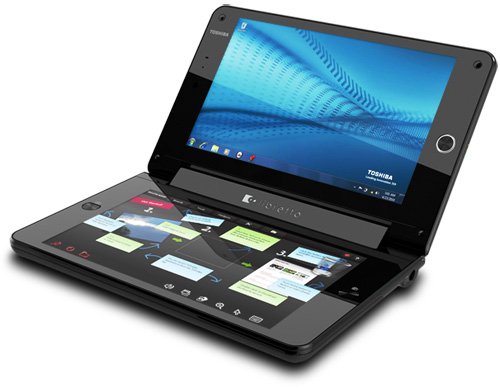 True to its word, Toshiba has started selling the Libretto W100 in the US. The system is the same model available worldwide and uses twin seven-inch, multi-touch screens as virtually its only interface. One of the screens can either serve as a touchscreen keyboard, a custom interface or as a second display for tasks like reading.
The device will cost you a cool $1,100 and runs on a 1.2GHz Pentium US400, 2GB of RAM and a solid-state drive. It has just one USB port and a microSDHC slot, along with Bluetooth.

Windows 7 Home Premium is the OS.
dual touchscreen, Libretto, Toshiba