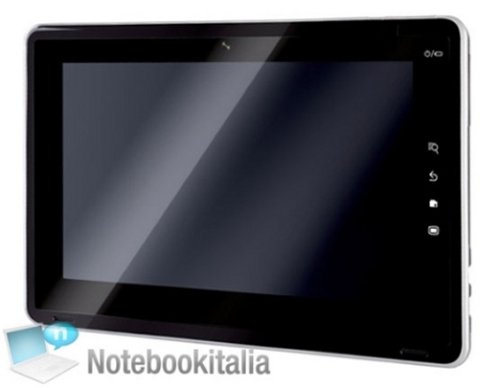 Seems like every manufacturer out there is making a tablet of their own. Maybe two. Toshiba can now be listed among them as they are expected to launch a tablet very soon. We even have some pictures of the upcoming tablet which have now surfaced.
It looks pretty much like you would expect. A tablet PC featuring a 10-inch display with a black bezel around it. The device will be powered by Google's Android. Some specs include: An NVIDIA Tegra 2 chip, HDMI port, Docking station, Memory card reader, Audio jack, and both Full and mini USB ports.

Another day, another tablet. We'll see how this one competes.
images, leak, tablet, Toshiba