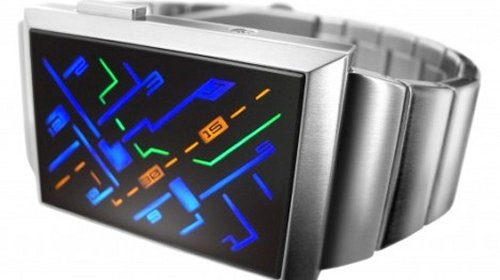 Those crafty folks over at Tokyoflash have yet another weird watch in the Traffic Watch. This one uses three map routes to display the time. The hours are displayed as the city streets marked in blue, while 5 minute intervals are shown along the subway line. The single minutes are shown in green.
There is also an optional night mode animation between 6pm to midnight. It can be recharged via USB, and will last for roughly a month on a 3.5 hour charge. The battery is good for up to 300 charge cycles, and can be replaced when needed.

It will cost you 15,900 Yen (or $169), and comes with a 1-year warranty.
TokyoFlash, traffic, watch