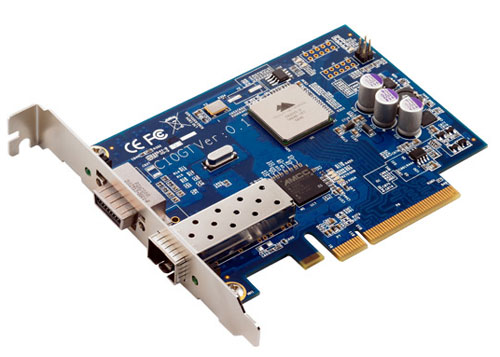 Thecus has announced a cool new network adapter called the C10GT that supports a blazing fast new Ethernet protocol that will be coming soon. The new networking protocol is coming and will greatly increase the performance available on a network.
The C10GT plugs into any mainboard with a x4 or a x8 PCI Express slot. The card is a full height adapter so it won't fit in some compact computer cases. The C10GT supports IEEE 802.3ae, IEEE 802.3ak, and IEEE 802.1q VLAN.
The card also supports windows Server 2003, 2008, Windows XP, Vista, and Linux. Thecus also says that the super fastest network card will fit inside the case of several of its NAS devices as well.
Network Card, NIC, thecus