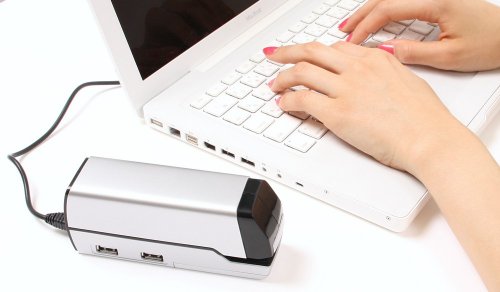 Every once in a while a truly useful USB-powered device comes along, and this time it's the USB Stapler Hub from Thanko. It retails for about $35 and is powered by 3 AAA batteries while also giving you a 4-port USB 2.0 hub.
Spare ports and a stapler all in one. It should save you some desk space on your office desk. You'll be a stapling fool and all your office buddies will want one.

This should come in very handy.
hub, stapler, Thanko, USB