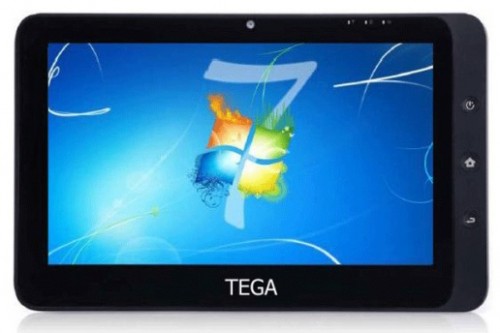 Tablets everywhere are bumping shoulders,cameras,bezels and touchscreens as the market gets way too overcrowded, but that isn't stopping manufacturers from outing more of em. The TEGA V2 tablet stands out a bit as it runs Windows 7 and sports some netbook-like specifications.
Those specs include an Intel Atom N455 processor, up to 4GB of RAM, an SD/SDHC memory card slot, Wi-Fi and Bluetooth, 3G, WiMAX and WiBro. It comes in 16GB, 32GB and 64GB capacities with a 10-inch multitouch display.

Hopefully we will have a price soon, before it's September release.
tablet, TEGA V2, TEGATech