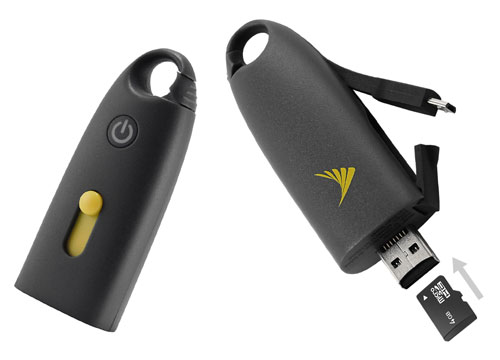 Technocel has unveiled a new charging solution that carries the Sprint brand called the Technocel Battery Boost. The device has an internal battery along with a microSD card slot to act as flash storage.
The internal battery is a 600mAh unit good for an extra hour of runtime according to the maker. It will work with any device that uses a microUSB connector.
The USB connector for use as a flash drive is retractable and the battery is charged from the USB port of a computer. The device is available at Sprint stores right now for under $30.
battery, Sprint